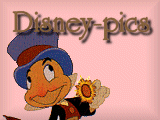 klik op Pooh en/of het hondje, als je deze pagina leuk vindt!
-click on Pooh and/or the doggie if you like this page!-
bedankt! thanks!
terug naar de kinderpagina:
-back to the kidspage:-


schrijf wat in onze gastenboek!
please write something in our guestbook!

10 juni 2002


All material is ® and © by their respected owners.
All rights reserved Disney. Use of copyrighted
and trademarked material is for entertainment purposes
only; no infringement on the original copyrights or
trademarks held by the respected owners is intended or
should be inferred.