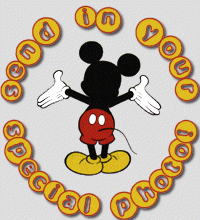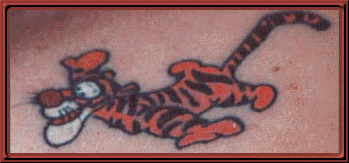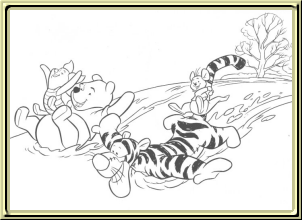 Steven Laan schreef:
Hallo hier even een tekening van mijn tattoo en
een foto daarvan
Groeten Steven,Conchita,Kiki en Sven Laan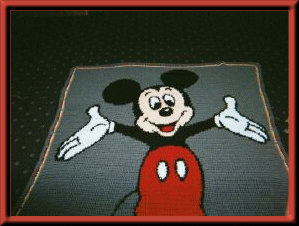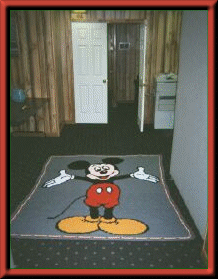 John Regan (from Waltham/Boston Massachusetts) wrote:
As a hobby I crochet and I just finished a Mickey Mouse
blanket/afghan that I gave as a gift to my company's President for his
birthday. I just wanted to share a few pictures of the blanket.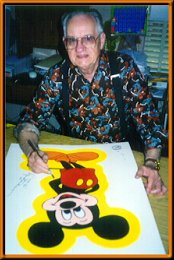 Glynn Dunlap send in:
Here's a picture of me at my drawing table...





sign our guestbook

10 juni 2002